For Associations and Not For Profit, Recite offers a way to generate funds for your worthy cause! It is as easy as referring new customers to our Conferencing Solutions!
Our Affinity Program can benefit your organization. That means:
A portion of your referred conferencing usage comes back to you in the form of a donation
OR, a discount on your conferencing invoice!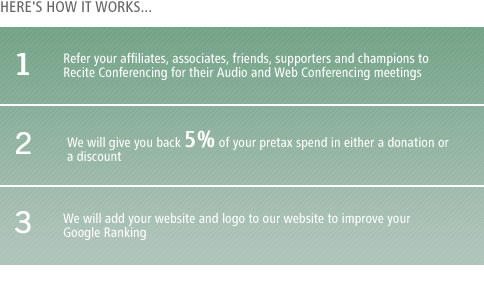 Our company was built on a philosophy of social responsibility. We want to be part of a community that believes is helping each other. We look forward to working with you!
To register an Affinity Program Referral or for more information, contact us at AffinityProgram@Reciteconferencing.com